Move and breathe in worship as we learn to be present in God's presence.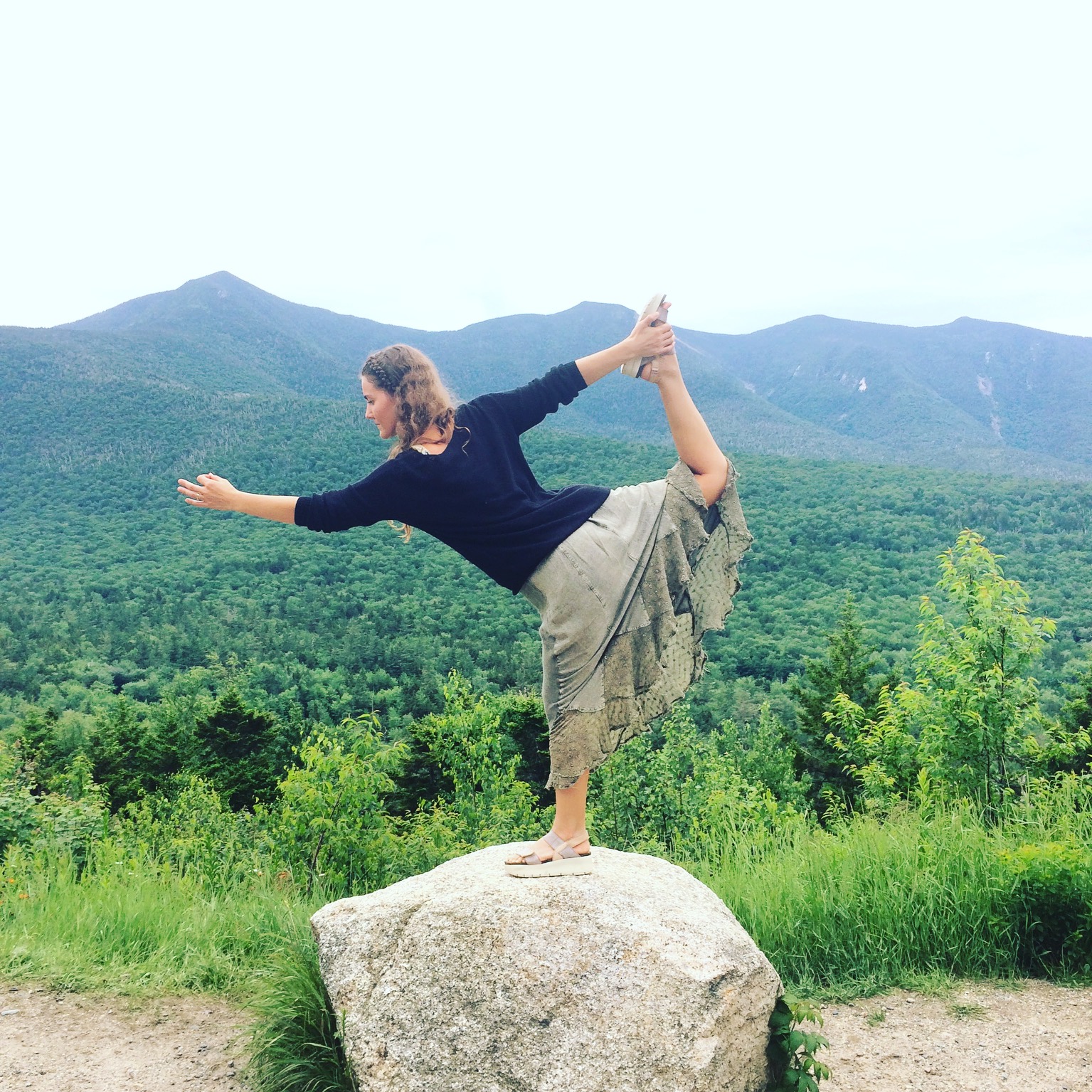 Mission
Alpha Yoga Omega is a ministry with a Christ-centered telos, "present in His presence." Yoga is a practice that can inspire such a union by joining breath to our physical movements, quieting our minds, and becoming more awake in our spiritual selves. This deeper alignment and syncing of our bodies, minds, and spirits allows us to be more present. And being present allows us to better hear and respond to God's voice, remembering our ongoing invitation to live in His presence.
The intention of Alpha Yoga Omega is to facilitate a space where this connection can happen, both on and off our mats.
"For in Him we live and move and have our being."
Acts 17:28
History
I began dreaming up this ministry in 2014 after deciding to embark on a local yoga teacher training program. My own journey with yoga had been a bumpy one, where I was consistent for many months and then would take a hiatus for one reason or another. However, something kept leading me back. When I was regularly practicing yoga, I found that I felt centered and mindful. I felt more in tune with my body, learning to truly see it as a temple and gift from God. I felt closer to the Lord and paid more attention to Him. Something became apparent in the connection between my yoga practice and my mindfulness as a person, a more aware Christian.
This led to questions like: "Could yoga benefit the church as well? Is it something God's people need in today's disconnected world? Might it be a means to worship Him with our bodies?" I began to pray. "Lord, if I do this, may it be done with intention and through Your strength, not my own." It was then I felt God tug at my heart to take the plunge. I had a vision of the "Aum," or Om symbol, being hung on the cross. I felt a sense of peace that this union was God inspired and decided to pursue it in fear and faith. My greatest doubt was whether the Lord could use me to reach people with His love, in this case through yoga. Yet here I am a few years later and can honestly say it is one of the greatest gifts I've been given, teaching in this manner and being an expression of the hands and feet of Jesus in a way I never could have imagined. In spite of my limitations, He is using me to teach to others the very things I most need to hear and practice.